Roaring 20's: A Kolohe Celebration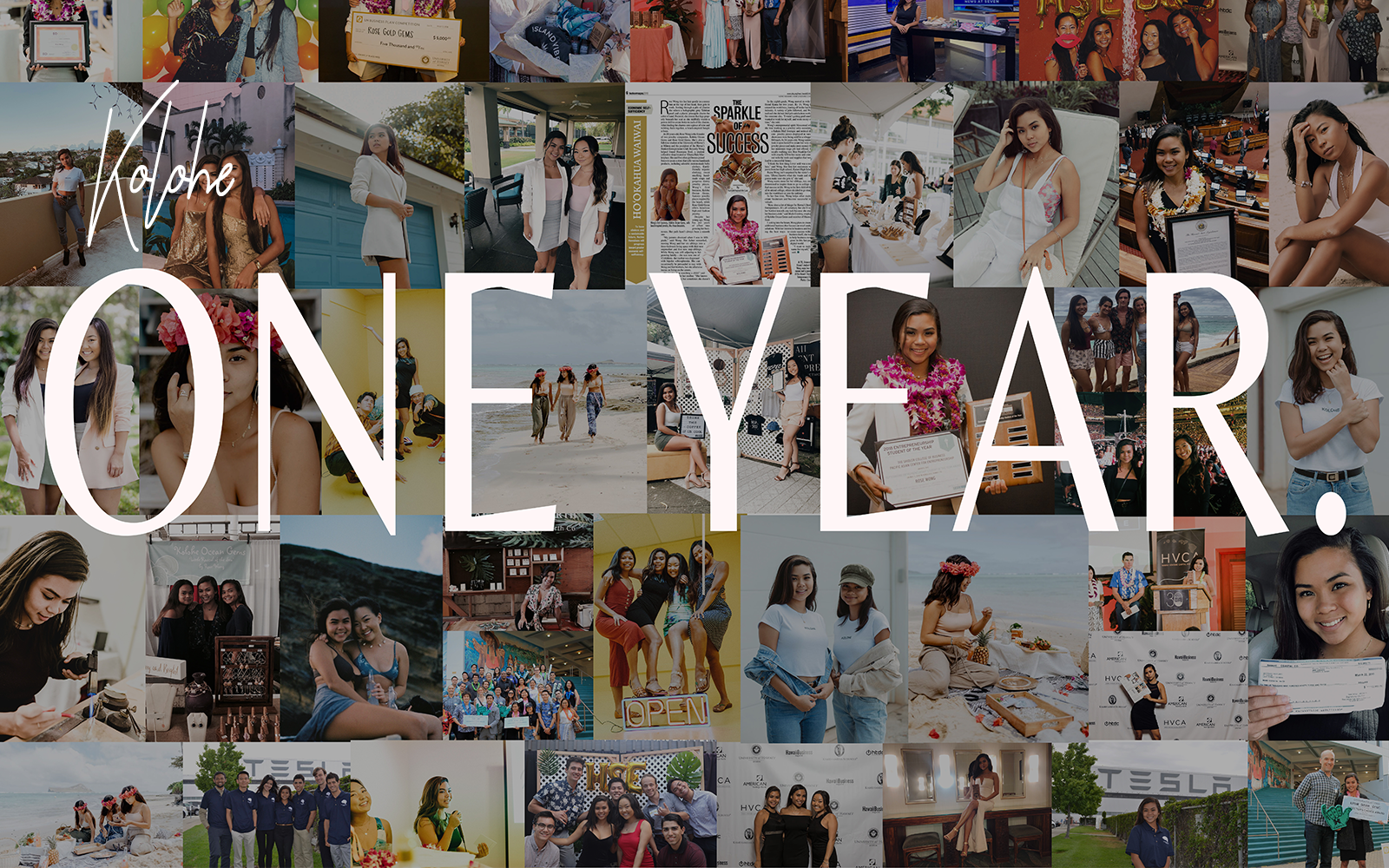 Women today are thriving and we're loving it! We're young, fast-moving, fast-talking, reckless and unfazed by previous social conventions or taboos. 
This is the vision and lifestyle behind Kolohe. We strive to surround ourselves with other passionate, poised, and powerful women. 
It's been One Year since we moved into our showroom and we're celebrating! We hope you'll join us, check below for more information. 
It's been an exciting year and here's what we were able to accomplish in just One Year: 
And much more! We owe much of our success to our customers, supports, mentors, and friends. 

We chose the theme Roaring 20's because during this time, women had a certain spunk similar to the Kolohe lifestyle. 
The 1920's was a time when a brand new fashion emerged in American society, that exemplifies the attitude of the decade, the flapper look. Influenced by movie actresses and their need for independence, young women shocked older generations by dressing and acting a certain "kick ass, boss babe, I don't care what you think" type of way. 
That is the vision and lifestyle behind Kolohe. Kolohe is Hawaiian for Rascal, mischievous. To us it means to be unconventional, to think outside of the box, to challenge norms, and to be creative and unique. 
So come celebrate One Year of Kolohe with 20's themed food and cocktails...Come dressed because the best dressed will win a Kolohe Crop Top and a $250 Kolohe gift card. Of course, we'll be showcasing and selling Kolohe jewelry.
You can just show up or RSVP below, each RSVP will receive a special gift (and I promise you won't want to miss it!)
---
6 comments
---
---