May: Setting The Tone For The Year ✨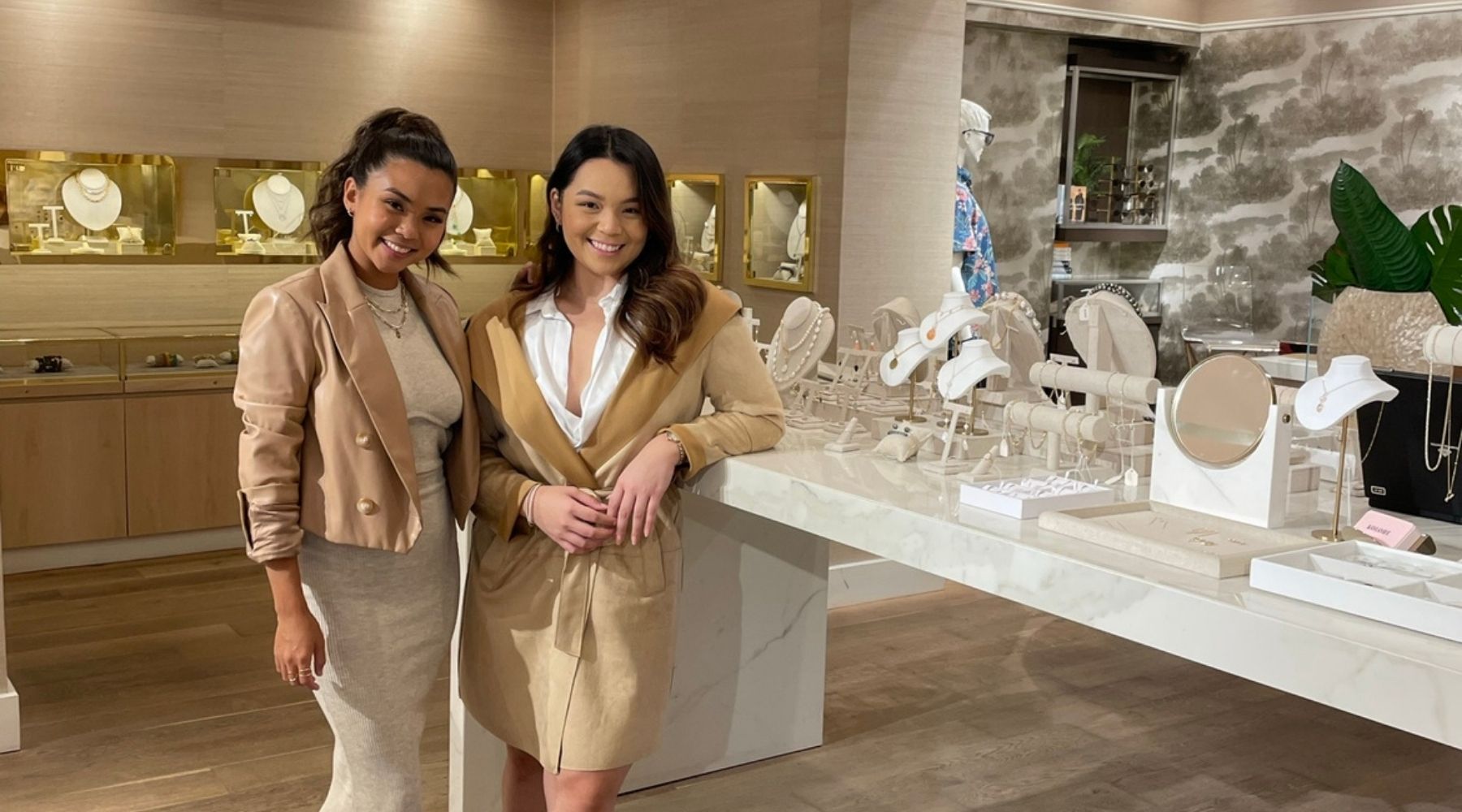 May was such an exciting month for us! We hit major milestones in our business, like launching our Kolohe In the Community initiative, hosting a trunk show at Four Seasons, showcasing two high end specialty pieces and so much more. 

While I was making our month recap reel for Instagram, I thought, why not share it onto our blog so we can connect with more of our customers? Our community & customers is what makes Kolohe special, so we want to celebrate with you. Whether you're a customer, an Instagram follower or just an admirer from a-far, we wouldn't be here without your support.
I'm going to write about some of our major milestones from May that I'm proud about. To be honest with you, May started as a challenge because of many reasons. My screensaver for the month of May was this quote: 
"Focus on your potential instead of your limitations" 
Instead of focusing on the challenges present, I chose to focus on the potential and opportunities present. This allowed us to thrive in the midst of challenges! Which is one of the reasons why I started this business in the first place and one of the meanings of the word Kolohe.
✨So here's our May Recap:✨ 
We launched our Kolohe In the Community initiative!
We started the month with Mother's Day and wanted to do something extra special, so we did a promotion where if you brought in an item to donate to the Institute for Human Services, you would get 15% off your purchase. The idea was to get something for your mom, while helping a mother in need. This is the first of our #Koloheinthecommunity initiatives, where our team gives back to the community in any big or small ways. We 're excited to incorporate more initiatives like this into our business!
We hosted a successful Four Seasons Trunk Show!
It was so successful that we were asked to stay an extra day! It was a big honor for us to be invited back again so soon (our first one was in March). This brings me to our next milestone…

At the Four Seasons trunk show, we featured two high end jewelry pieces: an Alexandrite Bracelet Cuff and a 2 Karat Diamond Tennis Bracelet.
I wasn't going to leave the trunk show without selling one of these pieces. Can you guess which one I sold? 
We had an Alexandrite stone left from a wedding ring inquiry (who ended up going with the smaller 6mm stone) so we decided to hand make a beautiful 14k Solid Gold Cuff hand fabricated completely in house by our GIA certified jeweler. 
Alexandrite is one of the rarest gemstones because it's the only gemstone that has such a dramatic color change, shifting from green/blue green in the daylight to red/purple in the incandescent light. Our Alexandrite piece is priced at $5,000. 
The other piece was a beautiful 2 ⅛ CTW Natural Diamond Line bracelet priced at $8,000, which we ended up selling to a customer who was absolutely in love with it. 
I'm sharing both of these pieces with you to show you the complexity of the type of pieces we can do in house. If you ever want to create something similar, fill out our Custom Inquiry Form here. 
May was full of beautiful custom pieces brought to life!
Check out our gallery of some of my favorites below
We officially opened our Jewelry Class for bookings to the public!
Since opening our 'Alohilani location, we've only offered it exclusively to the resort guests. We've had way too many inquiries about private events and bookings, it was about time to open it up to the general public. You can book a class here!
Last but not least, we are redoing our office!
While that may not seem so exciting to some, it got me and Megan giddy because we love a good space. Coincidentally, May marked our one year anniversary of being in our two story office. Megan and I really wanted to get better systems down so that we can better serve our customers and improve our working environment for our employees. We started with our manufacturing room and I've attached a short time lapse of moving it around. 

Fine jewelry, customizations, community brand building, better systems and remembering again what made Kolohe so special in the first place. That's what was so exciting for us about May.
We have a lot of business changes (and improvements) happening so you can expect us to expand on those things this year. Another thing that Megan and I really want to do is get more involved with YOU, our community & customers.
So my question to you is, 
What do you want to know about Kolohe? What do you want to see more of? What did you learn about us in this blog that you didn't know before? 
Leave a comment and we just might sent you a special gift 😉 
WITH LOVE, Rose 
---